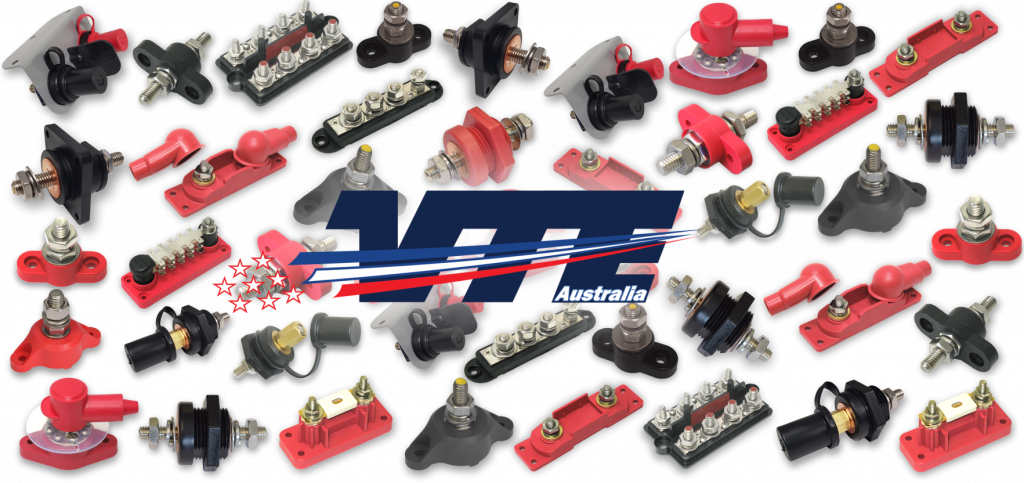 .
BUSBARS
Whether you need to connect a few high amperage cables, or many low amperage connections in a fast-paced production environment, VTE has a device to fit your application. Ranging from 3 up to 30 connection points, and capable of handling up to 750 amps, you're sure to find a solution to fit your needs.
POWER POSTS
Power distribution posts offer a quick and low cost solution to getting power to your devices. We offer several lines of distribution posts, for passing current through a barrier, distributing power to several devices, or allowing for power connections outside a device. All our connection devices offer terminal insulation solutions, to keep your products compliant with industry safety regulations.
THRU PANEL POWER POSTS
We took our single point power post, and gave it a facelift. The Pass Thru Power Post can extend power lines as well as pass current through a panel. The Pass Thru line offers post size of 5/16″, 3/8″ and 8mm, and has 2 classes for commercial and marine applications.
FUSE HOLDERS
VTE offers a large line of fuses for over current protection. We protect your circuits with our 2 amp Mini fuse and holder up to our ANL High Amp fuse holder, capable of protecting up to 750 amps. Our fuses are designed to be used in a 12vdc environment.
.