PowerMates
Our PowerMate range is an innovative, Australian- designed and manufactured product which empowers digital switching customisation applicable for the automotive, marine, mining and RV industries. This means that any electrical load on the vehicle can be switched, controlled and monitored digitally with pre-programmed software settings.
The elevated focus is to accommodate a solution that pre-emptively diagnoses electrical faults preventing injury and vehicle downtime as well as allowing for enhanced customisation of the vehicle's electrical system.
More Information on the PowerMate
Download PDF – PowerMate 15
Combo 64
The Combo 64 is an advanced safety device aimed to simplify, control up to 4 devices on the vehicle.
It utilises the latest digital, micro controller technology to ensure reliability and performance. It allows for automatic control of preset devices inside the cabin of a vehicle.
Download PDF – Combo 64
PowerKey 1000 Keypads
The PowerKey 1000 is in the family of Keypads that give a sleeker and electronic switch appearance to the panel. There is up to three LED indicators for every button, which light up when the corresponding function is ON enabling the user to understand the system's status and receive feedback of all control activity.
The Keypads are also back-lit for night viewing and can be customized to your specifications.
Download PDF – PowerKey 1000
PowerKey Pro Keypads
The PowerKey Pro Keypads (PKP2400 & PKP2600) are a re configurable keypad providing hassle free control and customization literally at your finger tips. Designed for the harshest conditions with easy to read buttons and bright LED indicators makes the PowerKey Pro easy to read in any situation.
Download PDF – PKP2400
Download PDF – PKP2600
Anti-Rust Device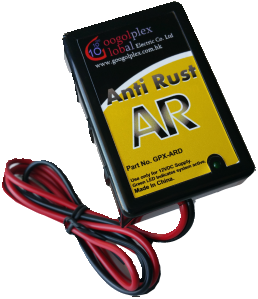 The Anti-Rust Device has been designed to help prolong the life of your vehicle by protecting it from the elements.
This simple but clever device uses the basic principles of science to minimize the galvanic reaction on metal surfaces which in turn can diminish or prevent corrosion.
Download PDF – Anti-Rust Device
Fuel Guard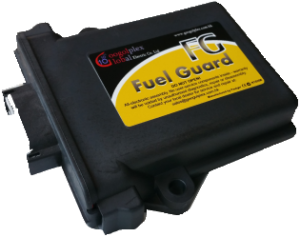 The Fuel Guard is an inventive device which enables monitoring of your fuel tank levels 24/7. With a tamper proof design complete with discreet alerts to owners, head office as well as offering an optional driver alert function makes the Fuel Guard a flexible choice.
The Fuel Guard connects directly into your existing fuel tank sender wire constituting swift and easy installation.
Download PDF – Fuel Guard
Reverse Alarm Controller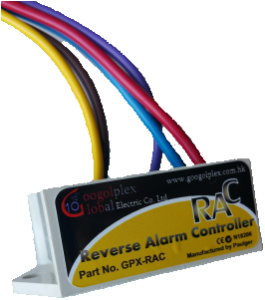 The Reverse Alarm Controller  has been designed as a noise pollution preventative device. It works by muting the reverse alarm/buzzer if reverse gear is selected twice in quick succession. Making the RAC perfect for vehicles reversing outside the standard working hours in residential arrears.
It eliminates the need to fit complicated switches in the cab to activate or deactivate alarms/buzzers.
Download PDF – Reverse Alarm Controller
Proximity Sensors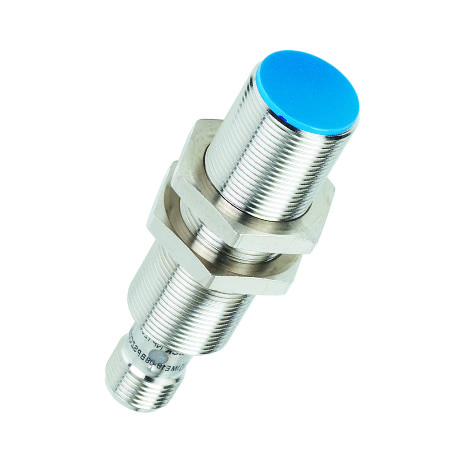 Our Inductive and Capacitive Proximity Sensors are self contained, solid state switching devices. They sense the presence of metal objects by often emitting an electromagnetic field or beam of electromagnetic radiation and looks for changes in the field or return signal.
Download PDF– Proximity Sensors
Contact Us
Park Brake Alarm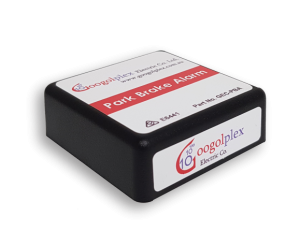 The Park Brake Alarm is a compact, impenetrable and maintenance free safety device intended as a warning system to alert the driver when the park brake has not been activated.
By observing the door switch signal and park brake signal constantly, this simple but intuitive device will instantaneously sound the alarm when it senses the door switch is ACTIVE and the park brake is INACTIVE. Thus alerting the driver to act accordingly.
Download PDF – Park Brake Alarm