PCB Design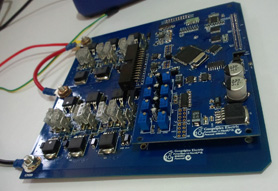 As an automotive electrical products provider, we have a full range of PCB designs from the simplest double sided boards with a focus on reliability to dense multi-layers designed to meet the needs of the latest high speed data processing technology. We offer high quality PCBs for extreme environments.
Consulting
As a stable supplier to global companies, we have vast experience with the Australian and African Automotive Electrical markets than other Hong Kong companies. Our engineers have more than three months of training and researching in Australia annually, which allows a greater understanding of these markets. We are willing and able to guide your companies new product from concept to mass production.
Also, in co-operation with various manufacturers in China and Hong Kong, we have achieved very close associations with component manufacturers servicing the electrical/electronic market across the Asia Pacific region.