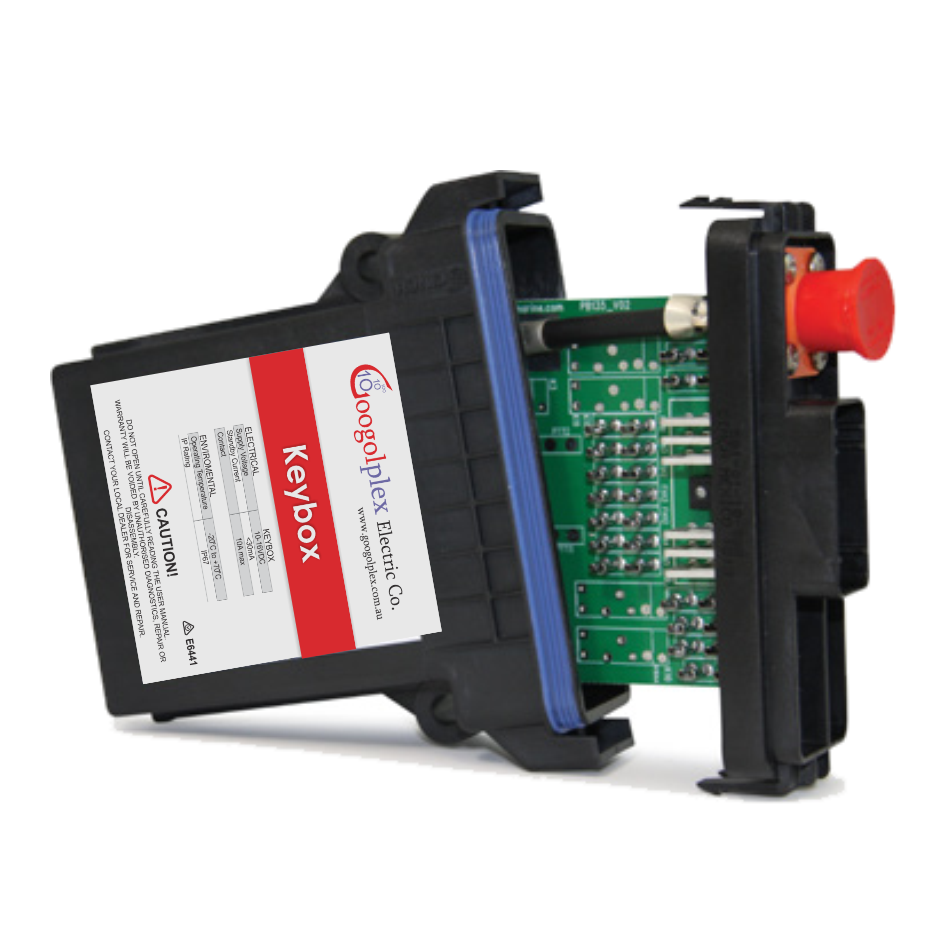 Keybox is an I/O, CANbus relay module specifically designed for 12V or 24V electrical loads. Compact and efficient, the Keybox Inputs and Outputs can be connected to various powered components and fixtures on your installation i.e. lights, electric motors, bilge pumps, mechanical arms etc.
Equipped with thirteen (13) fused circuits with built in relays designed to control any 12V or 24V electrical device. The Keybox can also be connected in sequence with multiple modules as well as one or more Keypads via a single BUS.
The Keybox offers a simple solution to those upgrading old onboard switches with our streamline range of PKP Series Keypads.
Providing all the innovation of Googolplex technology without the cost and complexity of a larger digital system.